Prof. Dr. R.K. Mishra
Aug 15th, 1991 - Dec 12th, 1996
Medical Registration:

Aug 15, 1991

Specialist Registration:

Dec 12, 1996

WLH Joining Date:

Aug 15, 2001

Qualification:

MBBS; MS; M.MAS; MRCS; Ph.D.(Hon); Dip.Lap; F.MAS; D.MAS; F.ICRS; F.IMSA

Save:

Print Doctor's Profile
Biography:
Prof. Dr. R.K. Mishra (Laparoscopic and Robotic Surgeon)
MBBS; MS; M.MAS; MRCS; Ph.D.(Hon); Dip.Lap; F.MAS; D.MAS; F.ICRS; F.IMSA
Director and Chief Surgeon World Laparoscopy Hospital, Gurugram, Delhi, India
Director and Chief Surgeon World Laparoscopy Training Institute, DHCC, Dubai, UAE
Director and Chief Surgeon World Laparoscopy Training Institute, Orlando, Florida, USA
Professor and Head of Minimal Access Surgery, TGO University
Member Indian Medical Association (IMA)
Member Association of Surgeons of India (ASI)
Member Indian Association of Gastrointestinal Endosurgeons (IAGES)
Member International College of Surgeons (ICS)
Member Endoscopic and Laparoscopic Surgeons of Asia (ELSA)
Fellow of International Medical Sciences Academy (IMSA)
General Secretary World Association of Laparoscopic Surgeons (WALS)
General Secretary International College of Robotic Surgeons (ICRS)
Member European Association for Endoscopic Surgery (EAES)
Member European Association for Transluminal Surgery (EATS)
Member Society of American Gastrointestinal and Endoscopic Surgeons (SAGES)
Member American Association of Gynecologic Laparoscopists (AAGL)

American Society for Metabolic and Bariatric Surgery (ASMBS)

Member International Society for Gynecologic Endoscopy (ISGE)
Member Society of Laparoendoscopic Surgeons (SLS)
Member Society of Robotic Surgery (SRS)
Member Clinical Robotic Surgery Association (CRSA)
Editor in Chief World Journal of Laparoscopic Surgery (WJOLS)
First University Qualified Master Minimal Access Surgeon of India (M.MAS)
Dr. R. K. Mishra is a renowned and highly accomplished laparoscopic surgeon who has made remarkable contributions to the field of laparoscopic surgery. With over two decades of experience, he is widely recognized as one of the pioneers of laparoscopic surgery in India. Dr. Mishra's exceptional expertise and dedication have earned him a distinguished reputation in the medical community. Dr. Mishra has been serving as a university professor at TGO University since its initial recognition and inspection by the University Grants Commission in the year 2010. Dr. Mishra has held the position of visiting professor at several universities worldwide, including the University of South Florida in the United States, the University of Tehran in Iran, the University of Tripoli in Libya, the University of Gulu in Uganda, the University of Istanbul in Turkey and the University of Sharjah, UAE.
Dr. R.K. Mishra's journey in laparoscopic surgery began with his training at Ninewells Hospital and Medical School, University of Dundee, UK. After completing his General Surgery Residency in India, he pursued a Master's degree in Minimal Access Surgery from the University of Dundee, United Kingdom. To further refine his skills, Dr. Mishra underwent extensive robotic surgery training at Harvard Medical School in Boston, USA. Additionally, he obtained a Diploma in Laparoscopic Surgery from the University of Strasbourg, France, further enhancing his proficiency in the field.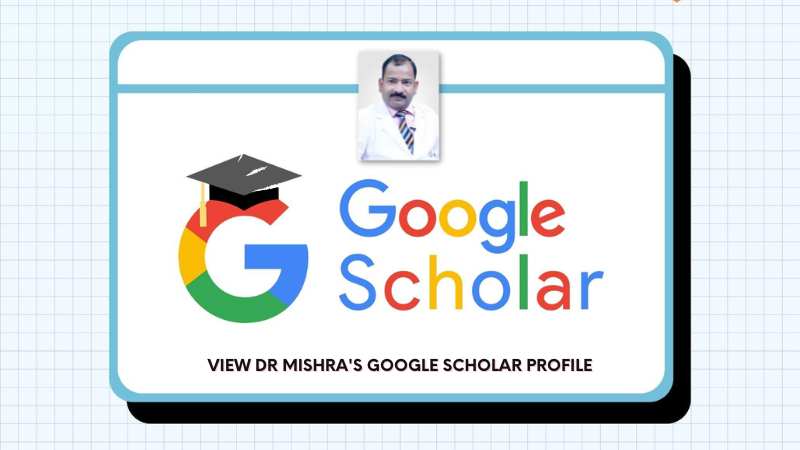 In 2001, Dr. R.K. Mishra returned to India from the UK and began working at Indraprastha Apollo Hospital in New Delhi. Three years later, in 2003, he established the esteemed World Laparoscopy Hospital. Since then, Dr. Mishra has performed over 25,000 laparoscopic surgeries, including complex procedures such as laparoscopic pancreatic surgery, laparoscopic liver resection, and laparoscopic colorectal surgery. His extensive experience and successful outcomes are a testament to his surgical expertise. Dr. Mishra actively contributes to the Society of Gastrointestinal Endoscopic Surgeons (SAGES) as a member and reviewer for the member selection committee. He actively participates as a member of the American Association of Gynecologic Laparoscopists.





Beyond his clinical practice, Dr. R.K. Mishra is actively involved in research and development, continually exploring new laparoscopic techniques and instruments to advance the field. He remains at the forefront of innovative surgical practices, ensuring that his patients receive the most advanced and effective treatments available.

As the Chairman and Managing Director of World Laparoscopy Hospital in Gurgaon, Dr. Mishra leads a super specialty institute that offers state-of-the-art treatment facilities at an affordable cost. Under his guidance, the hospital is driven by the core principles of providing medical services with care, compassion, and unwavering commitment. Dr. Mishra's leadership has cultivated an environment of excellence, where patients receive the highest standard of care in a compassionate and supportive setting.

Driven by a desire to challenge the traditional norms of surgery, Dr. Mishra embarked on a path of exploration and discovery. He delved into extensive research, collaborating with colleagues and institutions to develop novel techniques and refine existing ones. This dedication to innovation led to breakthroughs that revolutionized laparoscopic surgery and improved patient outcomes.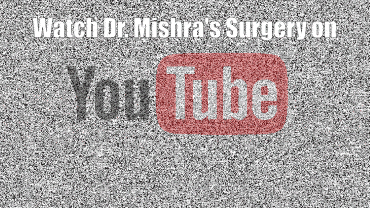 Over the years, Dr. R.K. Mishra's visionary leadership and exceptional surgical skills have garnered global recognition. He has served as a mentor and educator, sharing his expertise with aspiring surgeons through numerous workshops, training programs, and international conferences. Driven by his commitment to advancing the field of laparoscopic surgery, he has developed comprehensive training modules and established educational platforms to disseminate knowledge and foster excellence in the next generation of surgeons.

As an esteemed medical leader, Dr. R.K. Mishra has pioneered innovative surgical techniques that have transformed the lives of patients worldwide. His groundbreaking contributions have not only revolutionized the field but have also earned him several accolades and honors. Dr. Mishra's dedication to patient care, coupled with his unwavering commitment to advancing surgical precision, has made him a trusted and sought-after surgeon, earning the respect and admiration of his peers and patients alike.
Memberships and Affiliations:
Chairman World Laparoscopy Hospital, Gurgaon, India

Professor and Head of Minimal Access Surgery, TGO University, India

First University Qualified Master Minimal Access Surgeon of India (M.MAS)

Editor in Chief World Journal of Laparoscopic Surgery (WJOLS)

General Secretary World Association of Laparoscopic Surgeon (WALS)

General Secretary International College of Robotic Surgeons (ICRS)

Member European Association for Endoscopic Surgery (EAES)

Member European Association for Transluminal Surgery (EATS)

Member Society of American Gastrointestinal and Endoscopic Surgeons (SAGES)

Member Society of Laparoendoscopic Surgeons (SLS)

Member Society of Robotic Surgery (SRS)

Member Clinical Robotic Surgery Association (CRSA)

Fellow of International Medical Sciences Academy (IMSA)

Member Indian Association of Gastrointestinal Endosurgeons (IAGES)

Member Association of Surgeons of India (ASI)

Member Indian Medical Association (IMA)

Books Written:
Text Book of Practical Laparoscopic Surgery

Mastering Laparoscopic Suturing and knotting

Essentials of Laparoscopic Surgery

Laparoscopic Hernia Repair

Laparoscopic Video Album on DVD
Featured Published Articles of Prof. (Dr.) R.K. Mishra in International Journals:

Department: Minimal Access Surgery
Department Chair

Location: World Laparoscopy Hospital
Cyber City, DLF Phase II
Gurgaon, 122002

Appointment: +919811416838

Desk: +911242351555

Fax: +911242351555

Email: md@laparoscopyhospital.com
Top