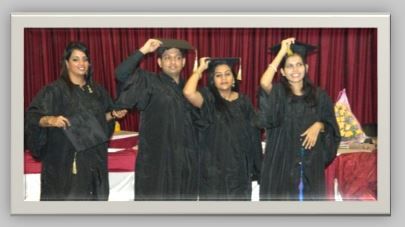 The ESSENTIAL Laparoscopic Training Course for General Surgeons, Gynaecologists, Paediatric Surgeons and Urologists comprises of comprehensive theoretical and practical "Hands On" training of all basic laparoscopic procedures. Minimally Access Surgery Training Centre, World Laparoscopy Hospital, Gurugram, India, is a state of the art and the first training facility set up in India for training in laparoscopic surgery.
The course is recognized by the World Association of Laparoscopic Surgeons. This course is for seven days basic laparoscopic training. Post training online support for six months is provided through world's largest and most updated collection of outstanding study material (Videos, Articles, Power Point Presentations, and Pictures etc. for members only through our secure private member area. Text Book of Laparoscopy is provided free to complement practical knowledge with the course.
World Laparoscopy Hospital provides a world-class environment for acquisition of laparoscopic surgical and gynecological skills. The Minimally Invasive Surgery Training Centre of World Laparoscopy Hospital during essential in minimal access surgery course provide training in Laparoscopic Instrument Design, laparoscopic, Ergonomical Principles, Basic Operative Laparoscopy, Laparoscopic Suturing Skills, Laparoscopic Dissection Techniques, Tissue Retrieval Technique and the technique of handle complication of Minimal Access Surgery.
Why Essential in Laparoscopy Course?
The laparoscopist needs to become familiarized with the equipment, first by handling the equipment under direct visualization, then by using a computerized endotrainer, followed by state of the art HD wet operating room dissection. To progress beyond "tunnel vision", the surgeon must become completely comfortable with the equipment, ergonomics and task analysis of laparoscopic procedures. The interested candidates who has less time can take essential course but majority of candidates join our 2 week fellowship or four week fellowship and Diploma combined course.
Other Popular MIS Courses Available:
The following Laparoscopic Courses are offered:
Combined Course of Fellowship and Diploma in Minimal Access Surgery
Fellowship in Minimal Access Surgery
Why World Laparoscopy Hospital TRAINING PROGRAMME is Considered BEST in the World ?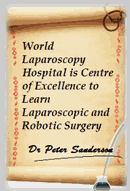 Because laparoscopic surgery requires heavy reliance on complex equipment, something invariably goes wrong at some point during a procedure. To accelerate the trainee's ability to cope with problems, one can simulate intra operative complications during a training course. As an example, the instructor may disconnect or clamp the insufflators cable or sabotage a trocar cannula by removing its gasket so that the introduced pneumoperitoneum is slowly lost. The student learns to address problems and track down the cause quickly in an organized manner. Often a cable has not been connected or is accidentally dislodged, which can cause the surgeon to lose or diminish laparoscopic vision-a scenario easily simulated in a training course.
In Essential Laparoscopic Training with "Hands On" simulated catastrophes and animate dissection enables the surgeons and gynecologists to learn to handle actual situations with calm, to prevent delays, and to make order from a situation that has the potential to become chaotic. On an international scale, more than 5000 surgeons and gynecologists come to every year to make the most of our unique training courses in laparoscopic and robotic surgery. The exceptional involvement and self-commitment of Master Minimal Access Surgeon who is world renowned trainer and international expert is key to the institute's success.
World Laparoscopy is strongly recommending the surgeons and gynecologists to take either 2 week Fellowship in Minimal Access Surgery Course or the 4 week Integrated Fellowship and Diploma in Minimal Access Surgery. Essential in Minimal Access Surgery course they should only take if they don't have time from their busy practice.
What is the Course Fee for Essential in Laparoscopic Surgery Course?
The course fee is 55,000 Rupees for Indian surgeons and 1500 USD for overseas surgeon and NRI. The surgeon and gynecologist learn the new skill of laparoscopic surgery. Essential training begins with didactic sessions focusing on the indications and contraindications for a given surgery, the instruments required and their safety aspects, the pertinent anatomy, and the possible associated complications.
Essential in Minimal Access Surgery Course is designed for surgical residents, fellows and practicing physicians and gynecologists to learn and practice laparoscopic skills to have the opportunity to definitely measure and document those skills. The Essential Course give cognitive knowledge, case/problem management skills and manual dexterity. The training program content has been endorsed by the World Association of Laparoscopic Surgeons (WALS) and is a joint educational offering of WALS and TGO University. This course is also CME accredited.


One of the biggest advantage of 4 Week Course over 2 Week is opportunity to get basic Hands on Robotic Training on Real da Vinci Robot
Detail of D. MAS / Free Study Material / Experimental Lab / Join Our Laparoscopic Mailing List / Availability of seats for next 6 months / Slide Show of Laparoscopic Training / Comparison between F.MAS and Combined D.MAS + F.MAS