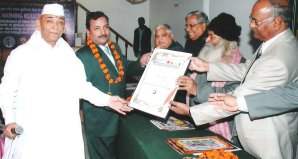 Prof. R. K. Mishra has received Global Medical Education Award by vice-chancellors of eight apex universities of India during National Open and Distance Education Summit 2007 in the presence of Honourable Shri P.R. Kyndiah, Union Minister for tribal affairs, Government of India. all the vice chancellor together congratualted and said: Thank you, Dr. Mishra for your service to our country and for the important work you're doing through the International Laparoscopic Training Institute like Laparoscopy Hospoital.
The Global Medical Education Award for 2007 has been awarded to Prof. Dr. R.K Mishra, Director, World Laparoscopy Hospital, Gurugram, NCR Delhi, for his contributions to train 2500 Surgeons and Gynaecologist from all over Globe. His main contributions are the pioneering work on new methods of innovative cost effective way of performing laparoscopic surgery and training the surgeons and gynaecologist to perform surgery even at block or village level. This honour is bestowed annually to a physician who best exemplifies the spirit, skill and dedication in the field of medical science.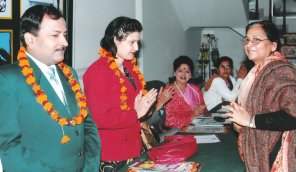 Anyone with knowledge of an extraordinary country doctor may submit a nomination. Nominees often include doctors who have done exceptional jobs providing medical care despite challenging conditions and have managed to make a significant impact on their community.
"Dr. Mishra's dedication to his work is really admirable, because he is the only Indian surgeon who has received this award Pro chancellor Prof. Dr. P.R. Trivedi said.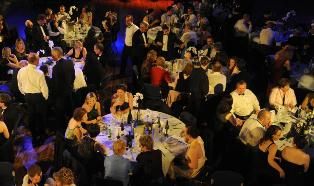 He was accompanied by his wife Sadhana Mishra and his fellow surgeons and gynaecologists of his hospital.
Asked what he felt after receiving the award, Dr. Mishra said he is thankful to all the vice chancellors who has given him this honour and he said after receiving this award he want to work even harder for his nation. On winning the award, Professor Mishra commented, 'I am delighted to receive this award. I do feel that this improved quality of training in minimal access surgery is making a tremendous difference in helping patient with serious surgical disorders. After asking about the secret of his success Prof. Mishra said: "Honesty, integrity, courage, fairness and a sense of duty is the secret of his success." According to Prof. Mishra The challenge remains to convince primary care surgeons that, although the laparoscopy involves high cost, it should not be funded through unnecessary budgets and it is possible to perform laparoscopy even in village if the surgeon develop certain basis skill of suturing and knotting.'
For more than decades, the World Laparoscopy Hospital has worked with the universities of many nations to help develop the laparoscopic training institutions upon which good surgeons and gynaecologists are built. Through surgeons education initiatives, World Laparoscopy Hospital trains the next generation of laparoscopic surgeons and gynaecologists.