Laparoscopic Bariatric Surgery Training for Surgeons and Hysteroscopy for Gynecologists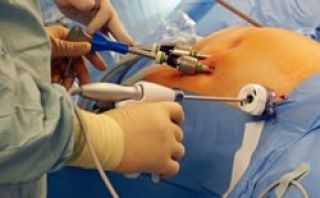 Event Date: Mon - 21 Jul, 2014
Event Time: 12:00 am
Location: World Laparoscopy Hospital
Institute: WLH
The World Laparoscopy Hospital Bariatric Surgery Center has been performing surgical weight-loss procedures since 2003. There are three weight-loss procedures offered at WLH and each is considered "restrictive," which means the procedure limits the amount of food can consume at one time. These are Sleeve Gastrectomy, Gastric Banding and Gastric Plication
During initial visit the laparoscopic trainees to the Bariatric Surgery Center, one of our bariatric surgeons will discuss in detail the different operations, explain the risks and benefits of each, and determine the procedure that's you will do during live dissection.
When considering weight-loss surgery, it is important to understand that success in maintaining weight loss is dependent on commitment of patient to making major diet and lifestyle changes. Minimal Access Bariatric Surgery is a powerful tool meant to assist in weight loss.
Gynecologist should must have confidence in performing hysteroscopy. Hysteroscopic myomectomy, metroplasty, TCRE, and other operative hysteroscopic procedures involves inserting a hysteroscope through the vagina and the cervix into the uterus. Hysteroscopes are so thin of 1.8mm that they can fit through the cervix with minimal or no dilation. A resectoscope, which is a hysteroscope fitted with a wire loop that uses high-frequency electrical current to cut or coagulate tissue, is then inserted to remove the fibroids. The loop is placed around the fibroid, electrical energy passes through the loop, and the fibroid is cut loose. The fibroid can then be removed through the vagina. It is important for gynecologists to learn these resection techniques.