Gynecologist, Surgeon and Gynecologists Interactive Laparoscopic Wet lab Practicing Laparoscopic Tubal Sterilization, Salpingostomy, Ovarian Drilling, Hysterectomy, Cholecystectomy and Appendectomy Surgery on the Live Tissue.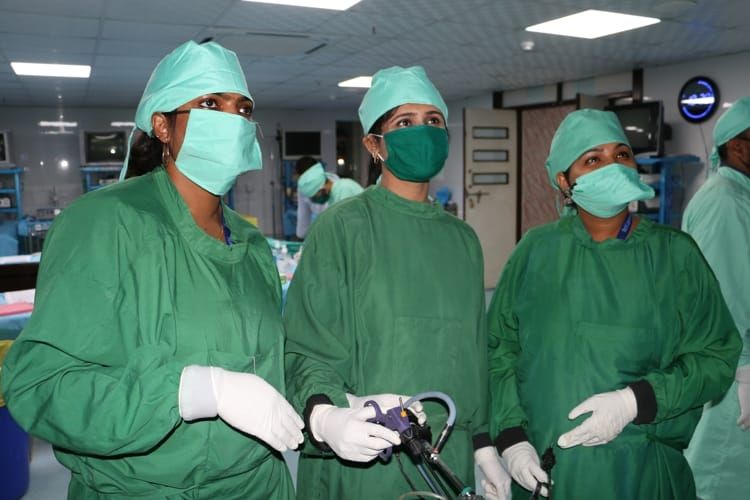 Event Date: Thu - 9 Mar, 2023
Event Time: 9:05 am
Location: World Laparoscopy Hospital
Institute: WLH
During the interactive laparoscopic wet lab, gynecologists and surgeons get the opportunity to practice their skills on live tissue using laparoscopic techniques. The procedures they practice include laparoscopic tubal sterilization, salpingostomy, ovarian drilling, hysterectomy, cholecystectomy, and appendectomy. These procedures are critical for treating various gynecological and surgical conditions.
The hands-on training provided in the wet lab helps to improve the surgeons' and gynecologists' proficiency in performing laparoscopic surgeries, ultimately leading to better patient outcomes. Additionally, the interactive nature of the lab allows for collaboration and discussion among the participants, further enhancing their knowledge and skills in minimally invasive surgery.