Hands on practice Cobra-rab drill for surgeon, gynecologists and urologist and live demonstration of total Laparoscopic Hysterectomy surgery done by Prof Dr. R. k. Mishra.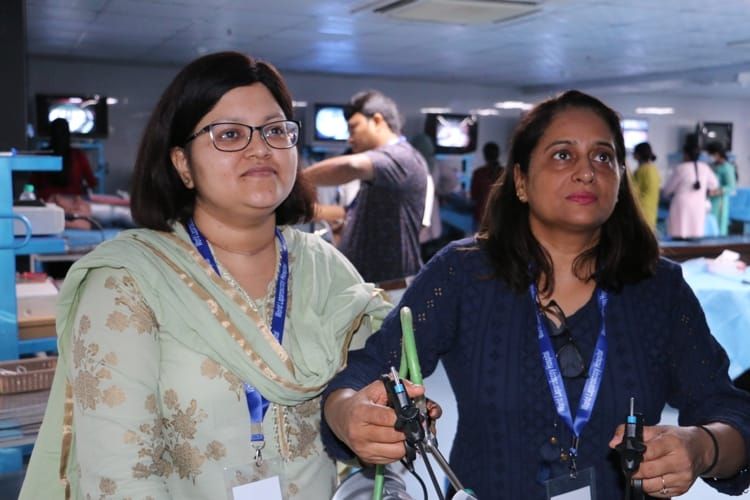 Event Date: Wed - 3 Aug, 2022
Event Time: 8:05 am
Location: World Laparoscopy Hospital
Institute: WLH
Good morning everyone, and welcome to our hands-on practice session for the Cobra-rab drill, as well as the live demonstration of a total laparoscopic hysterectomy surgery.
The Cobra-rab drill is an essential training exercise for surgeons, gynecologists, and urologists who specialize in minimal access surgery. This exercise involves navigating through a simulated surgical task that requires the use of advanced techniques and instruments, such as a four-arm laparoscopic system.
During this session, you will have the opportunity to practice the Cobra-rab drill under the guidance of experienced surgeons and instructors. You will be challenged to use your cognitive and technical abilities to complete the task efficiently and accurately, using the appropriate instruments and techniques.
In addition to the Cobra-rab drill, we will also be providing a live demonstration of a total laparoscopic hysterectomy surgery, which will be performed by Prof Dr. R. k. Mishra. This surgery is a complex and intricate procedure that requires precision and skill, and it is an excellent opportunity for you to observe the techniques and instruments used in a real-world surgical setting.
Throughout this session, our instructors will be available to answer any questions you may have and to provide guidance and feedback on your technique. We encourage you to take full advantage of this valuable learning opportunity and to use the skills and knowledge you gain to improve your practice and provide the best possible care for your patients.
Thank you for your attention, and we wish you all the best in your practice of minimal access surgery. Let's get started with the Cobra-rab drill and the live demonstration of the total laparoscopic hysterectomy surgery.