Hands on Training in Minimal access surgery, Surgeon Practicing Laparoscopic Nissen Fundoplication, Nephrectomy and Splenectomy surgery on the live Tissue Demonstration by Prof. Dr. R. K. Mishra.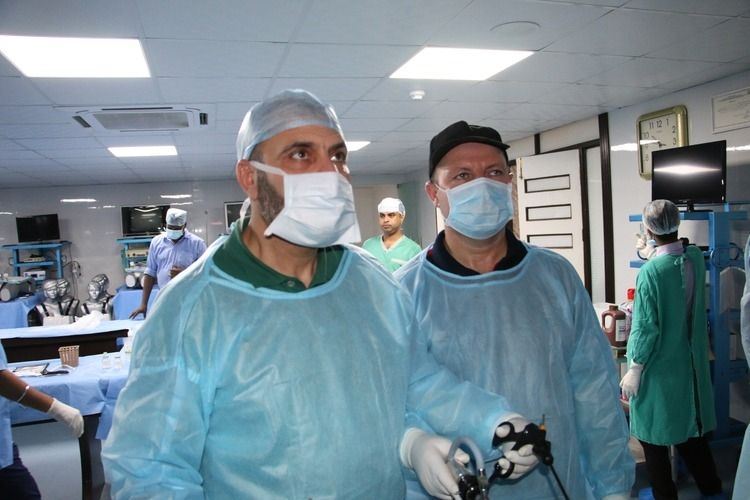 Event Date: Sat - 24 Aug, 2019 - Mon - 26 Sep, 2022
Event Time: 9:30 am
Location: World Laparoscopy Hospital
Institute: WLH
Being able to do complex procedures during hands-on; with right landmarks followed & application of basics of laparoscopy; it is a sure feeling of satisfaction & happiness for a lot of participants new & old in their experience. The true value of learning gets recognized during these sessions. The confidence takes a leap for doing these surgeries independently when they go back home.