Dr.Prof R. K. Mishra Explanation of Patient Cart,Vision Cart and Master Console,Instrument designing and Working Principles of da Vinci Surgical System optical 3D HD designing and Working Principles of Robotic Remote Sensor Technology,and Docking.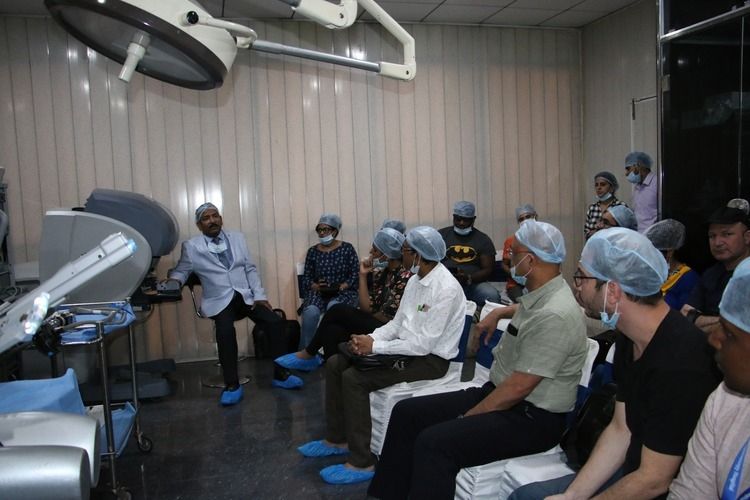 Event Date: Sat - 17 Aug, 2019 - Thu - 17 Dec, 2020
Event Time: 10:35 am
Location: World Laparoscopy Hospital
Institute: WLH
Robotic Surgery is an extension to the Minimal Access Surgery & therefore it helps if one knows laparoscopy.
One needs to be though fully familiarised with the entire Robotic system for different components & functions each one performs. Robotic surgery with its precision helps not just the patients with improved results but a surgeon even more as this tool truly complements his skills. We are the pioneers in India for da Vinci surgery.