Hands On Practice of Extracorporeal Weston Knot Demonstration By Prof.Dr.R. K. Mishra.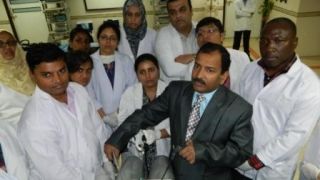 Event Date: Mon - 15 Sep, 2014
Event Time: 1:05 pm
Location: World Laparoscopy Hospital, Gurgaon
Institute: WLH
Today the doctors learnt and practised the Weston Knot on the harvested tissue. The length of the suture should be minimum of 90 cms and the material should not have memory PDS and Vicryl is good for this knot. Another advantage of this knot is that with one suture two or three knots can be tied unlike Square knot where one suture is used for one knot. This knot is also a locked knot and is secure knot.