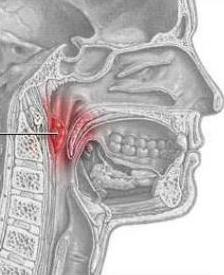 Adenoidectomy
Definition
An adenoidectomy may be the surgery from the adenoids-small piles of tissue that is based on the rear of the throat behind the nose.
Purpose
The adenoids are taken away when they block breathing of the nose and when they cause chronic earaches or deafness. The adenoids contain lymphoid tissue-white blood cells in the defense mechanisms. They're located close to the tonsils, two other piles of similar lymphoid tissue. In early childhood, adenoids and tonsils are thought to be likely involved in eliminating infections by generating antibodies that attack bacteria entering patient's body with the mouth and nose. In adulthood however, it's unlikely how the adenoids take part in maintaining health, plus they usually shrink and disappear. Between patient ages of two and six, the adenoids may become chronically infected, swelling up and achieving inflamed. This may cause breathing complications, especially while asleep. The swelling may also block the eustachian tubes that connect the rear of the throat towards the ears, resulting in hearing difficulties before congestion is relieved. The objective of an adenoidectomy is thus to get rid of infected adenoids. Being that they are often related to infected tonsils, they are usually removed included in a combined operation that also eliminates the tonsils, known as a T&A (tonsillectomy and adenoidectomy).
Who performs the process and where could it be done?
An adenoidectomy is conducted by ear, nose, and throat board-certified surgeon.
Demographics
Demographics details are hard to provide because adenoidectomy is regularly performed within an outpatient setting, that demographic data aren't well recorded. Now, just about all adenoidectomies are carried out with an outpatient basis unless other medical problems need hospital admission or an overnight stay.
Questions a patient should ask a doctor:
Is there a unique diet that must be followed following the operation?
What would be the possible difficulties involved with this kind of surgery?
How are adenoids removed inside patient's clinic/hospital?
How much adenoidectomies would doctor perform every year?
Should the tonsils be eliminated too?
Could the child outgrow the issue?
Description
An adenoidectomy is conducted under general anesthesia. The doctor removes the adenoids from behind the palate. Stitches are often not necessary.
Excision with the nose
Adenoids can also be removed with the nasal cavity having a surgical suction device known as a microdebrider. With this particular procedure, bleeding is managed either with packing or suction cautery.
Excision with the mouth
The adenoids are most frequently removed with the mouth after placing an instrument to spread out the mouth and retract the palate. An image can be used to determine the adenoids behind the nasal cavity. A number of instruments may then be employed to take away the adenoids.
Magill forceps. A Magill forceps is really a curved device accustomed to remove residual adenoid, generally located deeper within the posterior nasal cavity, after tried removal with curettes or adenoid punches.
Curette removal. The most typical approach to removal is applying the adenoid curette, an instrument which has a sharp edge inside a perpendicular placement to its long handle. Various sizes of curettes can be found.
Electrocautery with suction Bovie. The adenoids may also be eliminated by electrocautery with suction Bovie, a musical instrument having a hollow center to suction blood along with a rim of metal to attain coagulation.
Laser. The Nd: YAG laser has additionally been accustomed to take away the adenoids. However, this method is responsible for scarring of tissue and it is generally avoided.
Adenoid punch device. An adenoid punch is really a curved device having a chamber that's placed within the adenoids. The chamber includes a knife blade sliding-door to section from the adenoids which are then housed within the chamber and removed using the instrument.
Diagnosis/Preparation
The main methods accustomed to see whether adenoids need elimination are:
physical evaluation
blood tests
medical history
throat bacterial cultures
x-rays
Once the patient gets to a healthcare facility or even the day-surgery unit, a nurse or perhaps a doctor asks questions in regard to the patient's overall health to ensure they're fit to endure surgery. They'll also make sure that the individual hasn't had almost anything to eat or drink and can record pulse and blood pressure level. A doctor or nurse should be informed when the patient has already established any allergic or uncommon reactions to drugs previously. The individual is going to be asked to place on the hospital gown and also to remove any loose orthodontic braces, dentures, and jewelry. Previously, an adenoidectomy usually required an overnight remain in hospital. However, it's a growing number of common to have this operation with an outpatient basis, and therefore the individual goes home on a single day. The surgery is generally performed at the start of the morning to permit an adequate observation period following the operation.
Risks
Risks and problems include those generally related to surgery and anesthesia. Not many complications are recognized to occur following this operation, except, hardly ever, bleeding. Bleeding is much more an issue having a very young baby while he or she often won't notice. Because of this, a young child is definitely saved in observation in the hospital or clinic for some hours following the operation. If bleeding does arise, the doctor may insert a pack of gauze to the nose to prevent the blood circulation for subsequent removal following a few days. Other possible difficulties are the ones related to any operation, including infection from the operated area, which might lead to light bleeding, enhanced pain, and fever. Infection is generally given antibiotics and bed rest.
Alternatives
There isn't any good evidence assisting any curative non-surgical therapy for chronic infection from the adenoid. Antibiotics happen to be employed for so long as 6 weeks in lymphoid tissue infection, however with failure to eliminate the bacteria. With reported incidences of drug-resistant bacteria, utilization of long-term antibiotics isn't a recommended option to surgery of infected adenoids. Some reports say some take advantage of using topical nasal steroids. Research has shown that when using the medicine, the adenoids may reduce in size as much as 10% and help relieve nasal congestion. However, when the steroid medicine is stopped, the adenoids can once again expand and still cause symptoms. Inside a child with nasal obstructive symptoms, an effort of topical nasal steroid spray and saline spray might be attempted for managing symptoms.
Normal results
Adenoidectomy is definitely an operation which has excellent outcomes, and patients are required to create a full and speedy recovery when the initial pain has subsided. Adenoid tissue hardly ever regrows; however, many instances happen to be reported. The precise mechanism is unfamiliar but might be associated with incomplete removal.
Aftercare
After surgery, the individual awakens within the recovery area and it is given medicine to lessen swelling and pain. Once the patient has brought back from surgery, they're told to go home in most cases given a week's span of antibiotics to take orally. The individual could also create a sore throat, particularly when swallowing or speaking, or mild pain at the rear of the nose and throat, that pain medicine is prescribed. Normally, the pain sensation disappears following a week. A young child that has undergone an adenoidectomy should rest in patient's own home not less than 1 week to prevent possible infections in school. Swimming shouldn't be allowed to patient not less than ten days following the operation. When there is any sign of bleeding or infection (fever, increased pain), the treating physician ought to be immediately contacted.