Please wait loading Video...
click here to see more than 11000 surgaon and gynaecologists from all over wold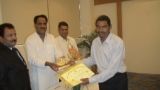 DR. OMER MOHAMED IBRAHIM, SERGEON, SUDAN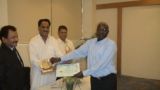 DR. TALIB AHMED IBRAHIM ,GYNAECOLOGIST, SUDAN
DR. MOHAMMED HASSAN AHMED YAHYA, SURGEON, SUDAN
DR. SALIH ELTAHIR SALIH NAJIM, GYNEACOLOGIST, SUDAN
DR. HISAM MOH'D. O.K AHMED, SURGEON, SUDAN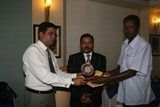 DR. MOHAMMED ELTAYEB ADAM ALI, SURGEON, SUDAN
Sudan officially called the Republic of Sudan, is a country in northeastern Africa. Sudan is the largest country in Africa as well as Arab world, and tenth largest in the world by area. It is bordered by the Red Sea to the northeast, Egypt to the north, Eritrea and Ethiopia to the east, Kenya and Uganda to the southeast, the Democratic Republic of the Congo and the Central African Republic to the southwest, Chad to the west and Libya to the northwest. The world's longest river, the Nile, divides the country between east and west sides. Khartoum is the capital of Sudan and also serves as the commercial, cultural and political center of nation. The population of the country is 42 million. Official and largest religion of Sudan is Sunni Islam. While official languages are Arabic and English.
THE SUDAN ASSOCIATION OF SURGEONS AT 36TH INTERNATIONAL CONFERENCE DEMONSTRATED MANY UNIQUE LAPAROSCOPIC SURGERY TO THE WORLD