Please wait loading Video...
click here to see more than 11000 surgaon and gynaecologists from all over wold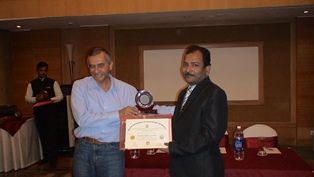 DR. HUSSEIN ATTIA SHARARA, GYNEACOLOGIST, QATAR
DR. ARABO IBRAHIM BAYO, GYNEACOLOGIST, QATAR
Qatar is known as the State of Qatar or locally Dawlat Qaṭar, is an Arab country, known officially as an emirate, in the Middle East, occupying the small Qatar Peninsula on the northeasterly coast of the much larger Arabian Peninsula. It is bordered by the Persian Gulf surrounds the state. A strait of the Persian Gulf separates Qatar from the nearby island nation of Bahrain. Qatar is an oil- and gas-rich nation, with the third largest gas reserves, and the first or second highest GDP per capita in the world. Laparoscopic Training is Qatar is evolving very fast. Minimally invasive surgery has gained tremendous interest in the field of surgery. Gynaecology is a specialty that has pioneered in the field of Laparoscopy. Most main gynaecologic procedures can now be performed using laparoscopy. Many workshop is designed to deliver the basic principles and skills of Laparoscopy to the trainees. Surgeons and Gynaecologists from Qatar continuosly come to World Laparoscopy Hospital for laparoscopic training.