Please wait loading Video...
click here to see more than 11000 surgaon and gynaecologists from all over wold
DR. MOHAMMAD FADZLI, SURGEON, MALAYSIA
DR. NANDA KUMAR KA RAJENDRAM, SURGEON, MALAYSIA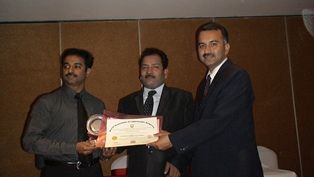 DR. R.M. UDAYAR PANDIAN RAMACHANDHIRAN, GYNAECOLOGIST, MALAYSIA
DR. DHARMENDRAN RATNASINGAM, SURGEON, MALAYSIA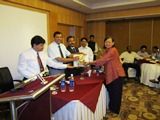 DR. LAW KHEE NOI, GYNECOLOGIST, MALAYSIA
DR. TAN LIAM CHWEE, SURGEON, MALAYSIA
DR. RAMA KRISHNA KUMAR KRISHNAMURTHY, GYNEACOLOGIST, MALAYSIA
DR. DHARMENDRAN RATNASINGAM, SURGEON, MALAYSIA
Malaysia is a federal constitutional monarchy in Southeast Asia. It consists of thirteen states and three federal territories and has a total landmass of 329,847 square kilometers. The country is separated by the South China Sea into two regions, Peninsular Malaysia and Malaysian Borneo. Malaysia shares land borders with Thailand, Indonesia, and Brunei, and also has maritime boundaries with Singapore, Vietnam, and the Philippines. Kuala Lumpur is the capital city of the country, while Putrajaya is the seat of the federal government. The population of Malasia is about 28 million.
Malaysia's head of state is the Yang di-Pertuan Agong, conventionally referred to as "the Head" or "the Agong". The Agong is an elected monarch chosen from amongst the hereditary rulers of the nine Malay states. The head of government is the Prime Minister. The government system is closely modelled on the Westminster parliamentary system and the legal system is based on English Common Law. Malaysia is multi-ethnic and multi-cultural, factors that influence its culture and play a large role in Malaysian politics. World-renown laparoscopic surgeon, Professor Arnaud Wattiez from Strasbourg University of France, came to Mahkota Medical Centre on 16th and 17th July 2010 to conduct a live surgery as well as a workshop for medical professionals throughout Malaysia.