Frequently Asked Questions on Laparoscopic Gastric Plication Surgery
What is Laparoscopic Gastric Plication Surgery?
Laparoscopic Gastric Plication Surgery decreases the size of the stomach to restrict food intake among individuals who are suffering extreme obesity. And because it is a new medical breakthrough, it is still considered in its "experimental" stage nowadays.
How is this procedure done?
The patient will be sedated using general anaesthesia during the surgery of Laparoscopic Gastric Plication Surgery. The entire procedure will be guided by a camera mounted over a laparoscope which will be inserted in one of the small incisions made prior to surgery of Laparoscopic Gastric Plication. Surgical instruments will also pass through these artificially created small abdominal holes. The outer curvature of the stomach will be folded with the use of a suture. And because its part remained intact and no intestinal bypass has been done along the process, the entire procedure does not affect the normal anatomy and there is no mal absorption. Laparoscopic Gastric Plication Surgery is a restrictive procedure compare of gastric bypass which is a malabsorptive procedure. This makes it beneficial to the patient who wished to regain the normal size of one's stomach years after the procedure.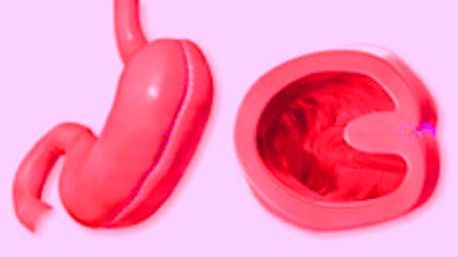 Will it take long to do the operation?
No, it won't take long to perform Laparoscopic Gastric Plication surgery. In fact, it will only take 40-60 minutes to complete the entire process in the hand of experienced laparoscopic surgeon.
To whom is this procedure indicated?
Laparoscopic Gastric Plication Surgery is considered to be the last resort of losing weight among clients who have a Basal Metabolic Rate of not less than 40kg/m2. However, if the person is suffering from certain medical conditions such as heart disease, type 2 diabetes or high blood pressure, a BMI of 35-40 kilogram/m2 will make one a candidate for this type of surgery of Laparoscopic Gastric Plication Surgery. But for those whose BMI is 50kg/m2, this procedure will be their first line of option to manage their condition. For these people, weight loss medications and life style changes will not suffice to address their morbid obesity.

Bottom line is, the bariatric team will have the final say whether this is the ideal surgery of Laparoscopic Gastric Plication Surgery to manage your weight loss. Hence, it is important to seek for their comprehensive advice.
What are the advantages that one can enjoy after undergoing this surgery?
Since the Laparoscopic Gastric Plication surgery is a new procedure, we can't state its confirmative long term benefits. However, patients who have gone through this surgery significantly lost their weight up to 50-65% in as short as twelve to eighteen months post operatively. Such weight loss reduction also improved these people's health condition such as high blood pressure, type 2 diabetes, gastro esophageal reflux, liver disorder, obstructive sleep apnea, high cholesterol levels, asthma as well as painful arthritis.
Are there any risks involved in Laparoscopic Gastric Plication procedure?
Though others significantly reduced their weight after Laparoscopic Gastric Plication Surgery, people with BMI of more than 45 kg/m2 have lesser chances to succeed in losing weight. Other possible complications include late stomach obstruction, vomiting, internal bleeding, stomach leak and perforation, DVT, infection, pulmonary embolism, weight regain and infection. In case you suffer from any of these conditions post operatively, you need to seek for medical interventions right away.
Is there a tendency that I will regain my weight after the Laparoscopic Gastric Plication Surgery?
Despite the reduced size of your stomach, it can still stretch when you take in lots of foods which may result to increased weight. Hence, it is very vital that you change your lifestyle and still restrict your food intake to obtain your desired weight after Gastric Plication Surgery.