Please wait loading Video...
click here to see more than 11000 surgaon and gynaecologists from all over wold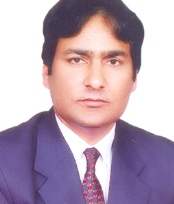 Dr Luigi Cecchini, Italy
Italy officially called the Italian Republic, is a country located in south-central Europe. To the north it borders France, Switzerland, Austria and Slovenia along the Alps. To the south it consists of the entirety of the Italian Peninsula, Sicily, Sardinia the two largest islands in the Mediterranean Sea and many other smaller islands. The territory of the country Italy covers 301,338 sq kilometers and is influenced by a temperate seasonal climate. The population of the country is 60.4 million.And Italy stands sixth most populous country in Europe, and the twenty-third most populous in the world. Italy is a democratic republic. It has been ranked the world's twenty third most-developed country and its Quality-of-Life Index has been ranked in the top ten in the world. Italy plays a prominent role in European and global military, cultural and diplomatic affairs.. The country has a high public education level, high labour force, and is a highly globalised nation.