Please wait loading Video...
click here to see more than 11000 surgaon and gynaecologists from all over wold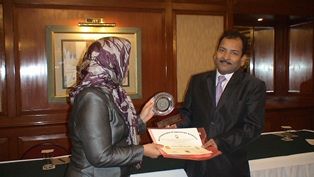 DR. NASRIN CHANGIZI, GYNEACOLOGIST, IRAN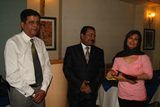 DR. ROZA AMIRPOOR, GYNAECOLOGIST, IRAN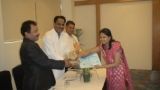 DR. HAITHAM BADR, SURGEON, IRAN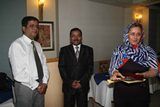 DR. MAHROKH ABOUALIGALEDARI, GYNAECOLOGIST, IRAN
Iran called officially the Islamic Republic of Iran. Iran is a country in Central Eurasia and Western Asia. The name Iran has been in use natively before which the country was also known to the western world as Persia. In cultural contexts, both Persia and Iran are used interchangeably however, Iran is the name used officially in political contexts. Iran is a big country stands 18th largest country in the world.The area of the country is 1,648,195 km2. Iran has a population of over 74 million. It is a country of particular geostrategic significance owing to its location in the Middle East and central Eurasia. Iran is bordered on the north by Armenia, Azerbaijan and Turkmenistan,on the east by Afghanistan and Pakistan, on the south by the Persian Gulf and the Gulf of Oman, on the west by Iraq and on the northwest by Turkey. Tehran is the capital and also largest city of Iran. Iran is a regional power which holds an important position in international energy security and world economy because of its large reserves of petroleum and natural gas. Laparoscopic surgery in Iran is developing very fast. Under the guidance of Prof. R.K. Mishra Tehran Medical University has developed the Rasul Akram Laparoscopic Training Institute. In October 2010 The 10th Mediterranean and Middle Eastern Endoscopic Surgery Congress & The 8th Annual Congress of Association of Iranian Endoscopic Surgeons held at Tehran. Prof. R.K. Mishra was the invited faculty for this conference.