Fellowship Laparoscopic Training for Surgeon, Urologist, Paediatric Surgeon & Gynaecologist:
Combined Laparoscopic Training for Surgeon, Urologist, Paediatric Surgeon & Gynaecologist:
Combined D.MAS + F.MAS course is conducted from 1st of every month for continuous four week. It is for General Surgeons, Pediatric Surgeons, Urologists & Gynecologists. World Laparoscopy Hospital is only Institute in World, which imparts University Combined Diploma and Fellowship in Minimal Access Surgery. It comprises of in-depth "Hands On" training of Minimally Invasive Surgery. Diploma candidates has the opportunity to learn all advanced laparoscopic procedures including da Vinci Robotic Surgery. This influx of Laparoscopic and da Vinci Robotic Surgery skill during 4 week has provided an exceptional breadth and depth of talent by training, research and development activities at World Laparoscopy Hospital. The Surgeons, Gynecologist and Urologist who wants to learn advanced laparoscopic procedures and wants to expertise there skill more, should join this four weeks course.

The course fee for F.MAS is 1,20,000 Rupees for Indian surgeons and 4,000 USD for overseas surgeon and NRI. The Course fee for Combined Diploma in Minimal Access Surgery and Fellowship in Minimal Access Surgery from is 7,000 USD for overseas candidate and 2,20,000 Rupees for Indian Doctors.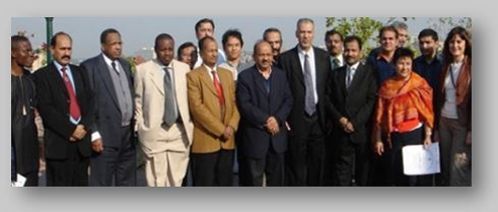 CERTIFICATION WITH DR. HARSH VARDHAN, HONORABLE CABINET MINISTER, GOVT. OF INDIA
After two week Fellowship in Minimal Access Surgery (F.MAS) and after 4 week (Combined D.MAS + F.MAS) certificate will be issued by UGC recognized University and World Association of Laparoscopic Surgeons after successful completion of course.

Our minimally invasive surgical training will not end just imparting hands on skill but post training online support is also provided through world's largest and most updated online library of laparoscopic study material (Videos, Articles, Power Point presentations, eBooks) kept for members only on our dedicated server. We provide laparoscopic study materials of worth 3000 USD free during course. Free laparoscopic study material to complement practical knowledge is provided with the course.

Laparoscopic Training is given by internationally recognized faculty full-time for all days. Other endoscopic surgery courses have faculty drop in for their talks and disappear but our faculty are present for the entire course, precepting at every break, during lunchtimes, always available to teach suturing, knotting, standards of clinical care and laparoscopic excellence, even during live surgery in our HD Laparoscopic and Robotic Operation Theatre. The course is directed by Prof. Dr. R. K. Mishra, who is one of the Pioneer Laparoscopic surgeons with fifteen year teaching experience.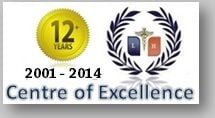 For pleasant memorable stay of Minimal Access Trainee doctors we have hostel accommodation available at very nominal cost. We provide plentiful and heart-healthy meals throughout the course, as follows: Breakfast, lunch and morning and afternoon snacks on all days. There will be no any extra charge to utilize hospital resources like the internet, laparoscopic instruments, O. T. Dress, library, Videos, CDs.

Laparoscopic Surgery Training Institute
Cyber City, DLF Phase II
Gurgaon, Haryana, NCR Delhi,
122002
India
Phone:
+919811416838