Dr. Rohan Shetty
Topper of examination taken by World Association of Laparoscopic Surgeons held on Sep 14, 2013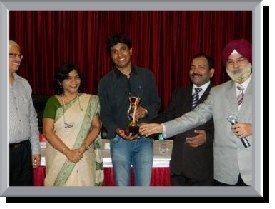 Curriculum Vitae

Name: Dr Rohan Shetty
DOB: 28-05-1983

Mobile: 08088556377
Landline: 0820-2595361
Current job: Working as a senior resident in ESIC-PGIMSR in Dept of General Surgery in Rajajinagar, Bangalore, India since 1 year
Objective: To demonstrate my surgical profeciency and ensure the best pre and post surgical care to patients. It is my objective also to take on more resposibilities as a surgeon.
Education:
Undergraduate: M.B.B.S in Karnataka institute of medical sciences, Hubli, Karnataka in the year 2001-2006
Postgraduate: M.S in General Surgery in Dr B.R Ambedkar medical college, Bangalore, Karnataka 2009-2012
Additional degree: DNB in General Surgery
Publications:
Presented paper on ' The study on bile duct injuries during laparascopic cholecystectomy and their treatment' in Kochi annual conference for surgeons in the year 2011.
1st prize in surgical society bangalore for paper presentation in 2011
1st prize in poster presentation in sugical society bangalore for the topic- hypospadias repair in 2010
No comments posted...