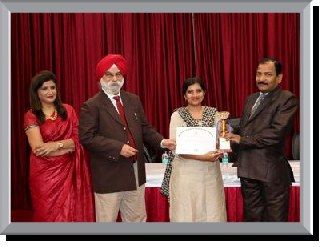 Dr. Chaitra Krishna
Feb 1st, 2017 - Feb 14th, 2017
Biography: Curriculum Vitae
Name : Dr. Chaitra Krishna
Date of birth : 22nd May, 1987
Nationality : Indian
Address : Muneshwara Block,
PG Halli, Bangalore.
Phone No :

919844782428, 918880499511
Email :
Qualifications:
M B B S: Bangalore medical college and research institute, 2004 to 2009
M D(OBG): Bangalore medical college and research institute, 2013 to 2016
MRCOG part 1 and MICOG part 1: 2015
Experience:
Rotatory internship in all specialities in Victoria , vani vilas and Bowring and lady Curzon hospitals
1 year experience in neurology in NIMHANS hospital, Bangalore
Rotatory posting in obstetrics and gynecology in Vani vilas hospital and Bowring hospital,
and Kidwai cancer institute, Bangalore
Operative experience:
Have performed over 700 cesarean sections independently and
performed gynaec procedures under supervision.
Papers and poster presentations:
DIPSI national conference 2013- poster
YUVA-FOGSI south zone conference 2014- paper
GNANAVARSHA conference 2013- poster
ISOPARB national conference 2015- paper
Interests:
Infertility and advanced ART techniques.
Laparoscopic surgeries.
High risk pregnancy.
Fetal medicine.
Hobbies: Singing, cooking, reading novel
Top