World Congress of Laparoscopic Surgeons on 10th and 11th of October 2020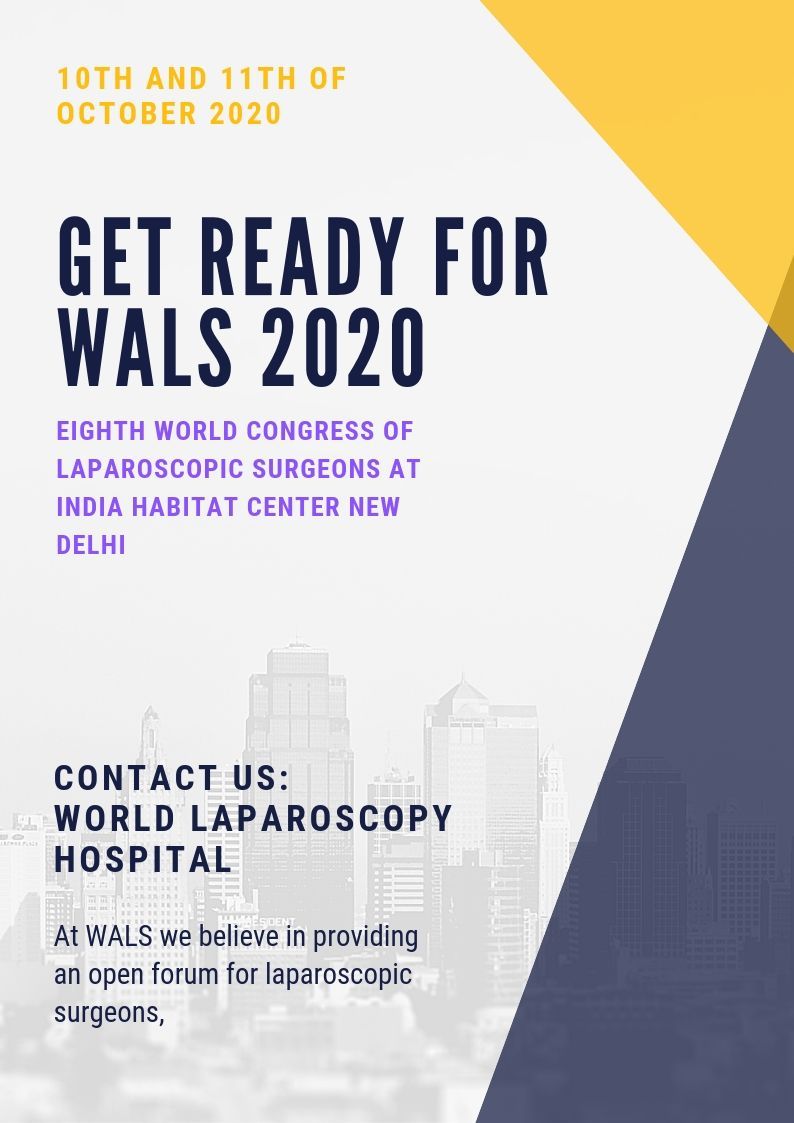 Hello Everyone!
Unite For 8th International Conference of World Association of Laparoscopic Surgeons. This conference of Minimal Access Surgery will convene hundreds of Surgeons, Gynecologists, Urologists and Pediatric Surgeon from every corner of the world. We look forward to getting to know you as, together, we lead the way in shaping the future of minimally invasive surgery.
World Association of Laparoscopic Surgeons is representing medical professionals from all over the World who are involved in minimal access surgery, we will continue to advance minimally invasive surgical expertise and contribute to the growing knowledge of the diagnostic and therapeutic uses of laparoscopic, robotic, endoscopic and other minimally invasive techniques.
No comments posted...
Top