Adhesion Prevention during Laparoscopic Surgery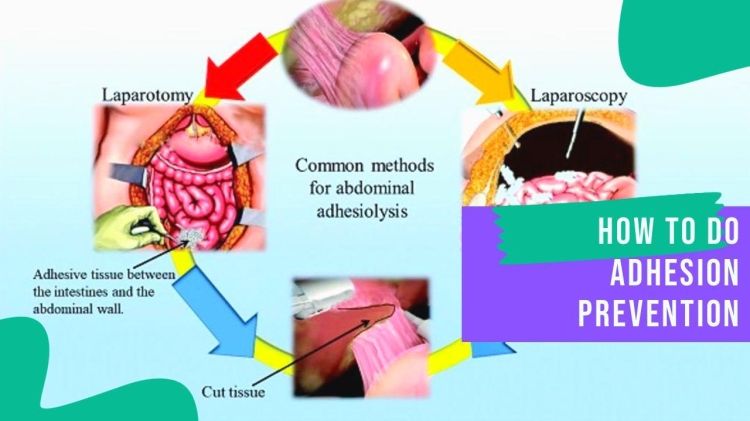 Reduction of adhesion formation during laparoscopic surgery is facilitated by minimal tissue handling and trauma, avoidance of exposure to foreign bodies (powder from gloves, gauze particles, and prevention of air pollution in the peritoneal cavity that leads to the reduction of tissue drying.

If performed adequately by well-trained surgeons, laparoscopy should induce less direct surgical trauma because of gentle tissue handling, meticulous hemostasis, constant irrigation, the use of microsurgical instruments, and the smaller operative field, which may reduce the risk of adhesion formation.




An adhesion barrier is a medical device that prevents adhesion during laparoscopic surgery. The adhesion barrier is used to separate internal tissues and organs to prevent the creation of scar tissue known as adhesion. The expansion of this market is being fueled by an increase in the number of surgeries and athletic injuries, as well as an increase in the aging population and the increasing awareness of adhesion-related disorders. oxidized regenerated cellulose, expanded polytetrafluoroethylene, sodium hyaluronate, and carboxymethylcellulose are used to make adhesion barriers. In surgeries and other operations, it is used widely.

The increasing aging population and the increasing awareness of the device's benefits for various diseases can boost the demand in the market. Advancement in the sophisticated healthcare devices in developing nations, policy initiatives and financing by the government to improve necessary infrastructure, Research and Development to boost the efficiency of adhesion barriers devices. The rising prevalence of neurological illnesses, gynecological disorders, ophthalmic disorders, and cardiac disorders have also aided the market's expansion.
Top