Weight gain
Discussion in 'All Categories' started by Aman - Jan 27th, 2012 8:28 pm.

Aman

I am 24 yrs old and my weight is 57 kgs and my height is 5 feet 8 inches. I want to increase my weight ASAP. Please suggest me some good weight gain supplement without any side effects without going to gym.

re: Weight gain by Dr M K Gupta - Feb 3rd, 2012 7:27 pm

#1

Dr M K Gupta

Dear Aman

Figure out how many calories the body requires per day to keep your overall weight by calculating your resting metabolic rate (RMR). Find a calculator online or make use of the following equation (called the Mifflin-St Jeor equation):

Accurate body fat calculator Upto 36% Off on Body Fat Monitors. Free Home Delivery and COD. Buy Now
koovs.com/accurate+body+fat+calculator
RMR = 9.99w + 6.25s - 4.92a + 166g-161

w = weight in kilograms; if you know unwanted weight in pounds, divide by 2.2 to get unwanted weight in kilograms
s = height in centimeters; knowing your height in inches, multiply by 2.54 to obtain your height in centimeters
a = age in years
g = gender = 1 for guys, 0 for women
Your daily consumption to maintain unwanted weight should be:[1] RMR x 1.15 (E.g. RMR = 2000, so the maintenance intake is 2000 x 1.15 = 2300)

Continue healthy dietCalculate the number of calories you need to consume daily to achieve weight. Add a minimum of 500 calories daily for your daily requirement. If you want 2300 calories a day to maintain your present weight, make an effort to consume 2800 calories daily. If you participate in any exercise, increase the calories to take into account the calories burned through exercise. For instance, a 130 lb. person who does 30 minutes of vigorous weight training burns approximately 180 calories. Tomorrow, he or she should consume 500 + 180 calories in addition to the daily requirement calculated in the earlier step.

Improve your eating habits. Aim for three large meals and 2-3 hefty snacks daily.[4] Drink shakes, milk, or juice instead of coffee, tea, or diet soda.[4] Focus on the following foods:

Breads - hearty and dense (whole wheat, oat bran, pumpernickel, rye) are more nutritious than white bread; cut thick slices and spread generously with peanut butter, jam, honey, hummus, or cream cheese.
Vegetables - search for starchy vegetables (potatoes, peas, corns, carrots, winter squash, beets) in addition to watery vegetables (broccoli, cauliflower, zucchini, green beans, cucumbers).
Fruit - choose dense fruit (bananas, pears, apples, pineapple, dried fruit) over watery fruit (oranges, peaches, plums, berries, watermelon).
Soups - Go for hearty cream soups instead of broth-based soups. For those who have trouble with edema or hypertension you may want to avoid all store-bought soup.
Added oils - in cooking, give a generous amount of oil. The healthiest oils are unrefined (extra virgin) oils such as olive, coconut, canola, palm, and of course butter. The less healthy but nonetheless acceptable sources of oil are those full of omega-6 fatty acids (pro-inflammatory) such as safflower, sunflower, and peanut oils. The unhealthy oils are those containing trans fat for example shortening, and also the anti-nutrient-rich soybean oil (aka vegetable oil).
Spreads! - Spreading delicious calorie-rich toppings on toast, crackers, pita, and then any other carbohydrate source is a superb method to increase calorie intake. Good quality high-calorie spreads are guacamole, essential olive oil, cream cheese, hummus, butter, nut butters, sour cream, cheese slices, mayonnaise. Even better would be to mix these with shredded meats like chicken or fish.

Avoid unhealthy, high-calorie foods. Most important is to avoid trans fats, which increase your risk for disease. Foods which are full of trans fats are: pastry products, cakes, cookies, processed meats, margarine, shortening, and packaged snacks.

Weight train. This can not only help convert the extra calories into muscle rather than fat, however it will also stimulate your appetite. The additional muscle increases your metabolism, so you will need to consume more calories daily to maintain that weight. Throughout the first month of weight training, you might experience tremendous gains if you're faithful for your schedule. However, also expect this to level off after this initiatory period (This really is known within the bodybuilding world as a plateau). You overcome this by re-evaluating your weight and muscle tissue, while switching your diet to incorporate more food and heavier weights.

Eat more protein. Protein is important for body function to build and repair muscle tissues. If you don't consume enough protein from raw foods or protein supplements then putting on the weight and muscle building is going to be unachievable. Those looking to put on weight should consume a minimum of 1 gram of quality protein per pound of bodyweight.

Add nuts for your diet. Nuts really are a very convenient and a healthy snack so carry containers of nuts with you to eat through the days. Also Goat Milk is healthy along with a great way to achieve weight.

Try a nutritional supplement powder especially for the objective of gaining weight. Carefully research this to find one which you like which it will conveniently suit your lifestyle.
Accessing Expertise Anywhere: Free Online Medical Advice by World Laparoscopy Hospital
In an age where information is at our fingertips, the World Laparoscopy Hospital is taking the concept of accessibility and expertise to a whole new level. This renowned medical institution is offering a valuable service that transcends geographical boundaries - free online medical advice.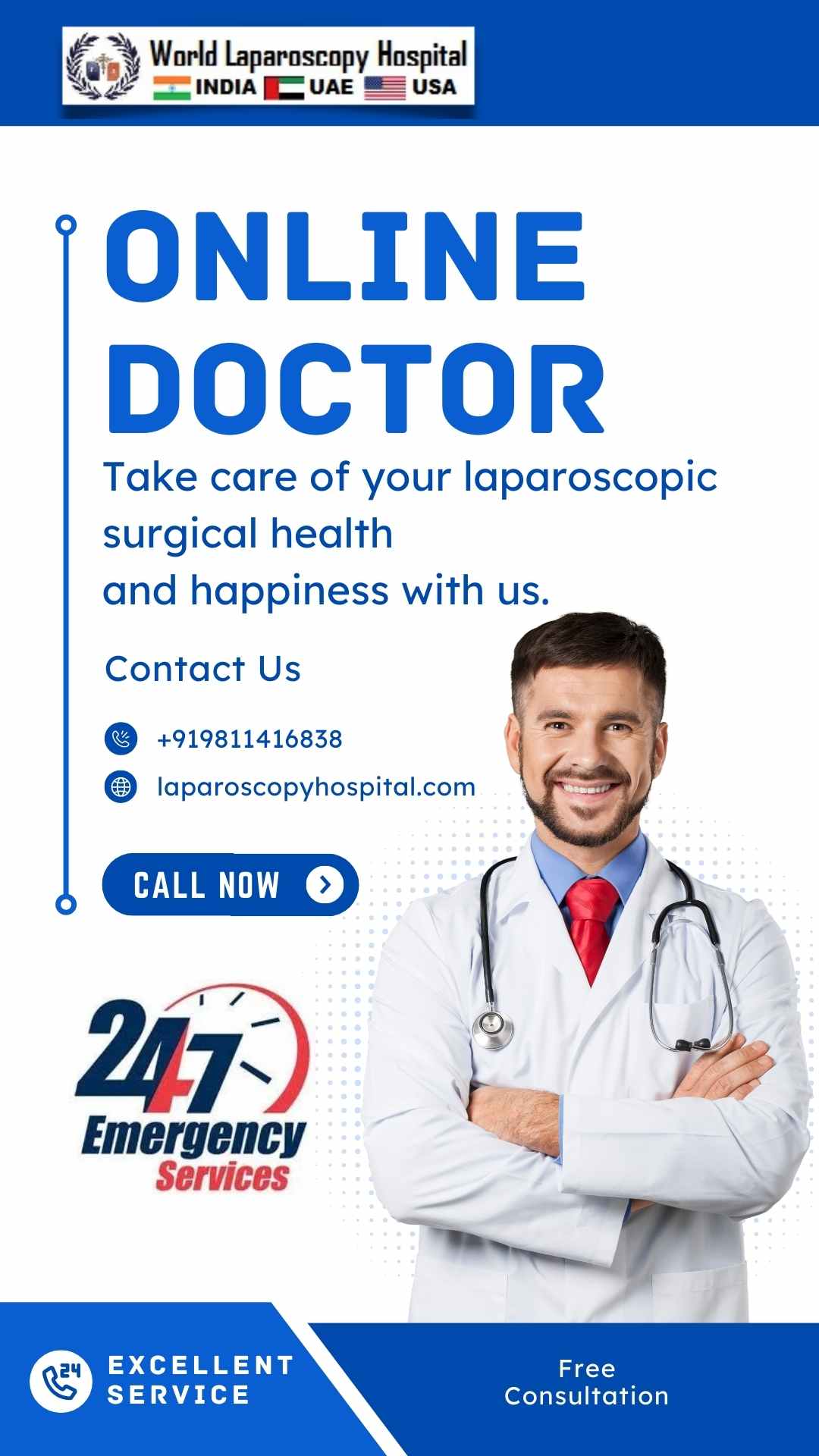 The Power of Digital Health
The digital revolution has significantly transformed the way we access healthcare information and connect with medical professionals. World Laparoscopy Hospital has harnessed this power to provide a platform where individuals from around the world can seek medical guidance from top-notch experts without leaving their homes.
The Importance of Medical Advice
Medical advice is a fundamental aspect of healthcare. It serves as a bridge between patients and the knowledge and experience of healthcare professionals. Timely and accurate medical advice can be a lifeline, offering reassurance, guidance, and potentially life-saving information.
World Laparoscopy Hospital: A Beacon of Medical Excellence
World Laparoscopy Hospital is globally recognized for its excellence in Minimal Access Surgery and surgical training. The institution's commitment to innovation, research, and patient care is evident in its mission to extend free online medical advice to those in need.
Key Features of World Laparoscopy Hospital's Online Medical Advice Service:
Expertise Across Specialties: The hospital boasts a roster of expert physicians, surgeons, gynecologists, urologists, and pediatric surgeons. This diverse range of specialists ensures that individuals can receive advice on a wide spectrum of medical issues.

Accessibility: The online platform breaks down geographical barriers. Patients from any corner of the world can access this service, making it especially beneficial for those in remote or underserved areas.

Convenience: Online medical advice is available 24/7, providing the convenience of seeking guidance at any time, day or night. This accessibility is particularly crucial for urgent medical queries.

Privacy: World Laparoscopy Hospital maintains strict patient confidentiality, ensuring that sensitive medical information remains secure.

Multilingual Support: Recognizing the global nature of its audience, the hospital offers support in multiple languages, enhancing accessibility for non-English speakers.

Holistic Guidance: The hospital's expert physicians provide comprehensive advice, addressing not only immediate concerns but also offering insights into long-term health and well-being.
Empowering Patients
The provision of free online medical advice aligns with World Laparoscopy Hospital's mission to empower patients and enhance healthcare outcomes. It allows individuals to take an active role in managing their health and seeking expert guidance when needed.
A Source of Reassurance and Knowledge
In times of uncertainty, illness, or when facing medical questions, World Laparoscopy Hospital's free online medical advice offers a ray of hope. It's a source of reassurance, a font of knowledge, and a testament to the potential of digital health in improving lives.
World Laparoscopy Hospital's commitment to providing free online medical advice represents a significant step towards democratizing healthcare. It brings the expertise of world-class medical professionals to anyone with an internet connection, offering guidance, hope, and the promise of better health. In an era defined by connectivity, this institution stands as a beacon of medical excellence in the digital landscape.

If you have a surgical concern and can't reach a doctor right away, or you're not sure where else to ask a qualified laparoscopic surgeon, you can get our Medical Help through this Forum of World Laparoscopy Hospital which is available 24 hours a day, Just fill-up the form given and within few our the answer of your question will be posted on this forum. Please keep in mind we answer the question only related to laparoscopic surgery. You can also search and browse thousands of answer already posted on this forum
Using Free Medical Advice Related to Laparoscopic Surgery Service, you can send your questions to our Laparoscopic Surgeon and the Doctor will reply within few hour. It's as if you are having an email exchange with your very own private surgeon! As soon as you post your question, a qualified laparoscopic surgeon will start answering it. Our expert can help you learn more about the treatment and procedure options available to you for different health problems and diseases.They'll also give you information to discuss with your doctor when deciding what kind of surgical treatment is best for you.
The Doctor will provide you with the all the medical information you need, and will guide you as you choose a course of action, all from the comfort of your home or office. No more sitting in the waiting room for hours just to get some basic information from your laparoscopic surgeon; no more self-diagnosis after reading pages and pages of confusing and contradictory Online information.
World Laparoscopy Hospital gives you the personalized health information you need to decide on the right treatment for you. The information that you provide will be seen by every person for education and information purpose so please not write your real name.