Gynecologist Inter active Laparoscopic wet lab practicing Laparoscopic Tubal Sterilization, Salpingostomy, Ovarian Drilling and Hysterectomy surgery on the Live Tissue Demonstration by Dr. B. S. Balla.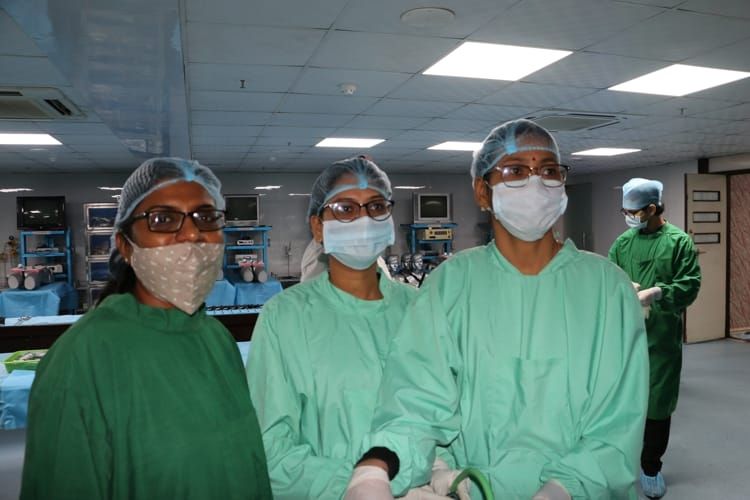 Event Date: Thu - 10 Nov, 2022
Event Time: 9:05 am
Location: World Laparoscopy Hospital
Institute: WLH
Good morning everyone, and welcome to today's interactive laparoscopic wet lab session for gynecologists. Today, our gynecologists will be practicing a range of procedures, including laparoscopic tubal sterilization, salpingostomy, ovarian drilling, and hysterectomy surgery on live tissue.
Our gynecologists will be using specialized laparoscopic instruments to perform the procedures, with a focus on precision and accuracy. They will also be using advanced laparoscopic techniques to minimize trauma to the patient and achieve optimal outcomes.
Throughout the session, our experienced instructor, Dr. B. S. Balla, will be on hand to provide guidance and feedback to the participants, as well as to answer any questions that may arise. Dr. Balla will also be demonstrating the proper technique for each procedure to ensure that our participants are able to perform them safely and effectively.
By practicing these procedures on live tissue, our participants will gain valuable hands-on experience and develop their skills and confidence as laparoscopic gynecologists.
Thank you for joining us for this session, and we look forward to a productive and successful day of interactive learning.