Professional Indemnity Insurance Policy for Laparoscopic Surgeons and Gynecologists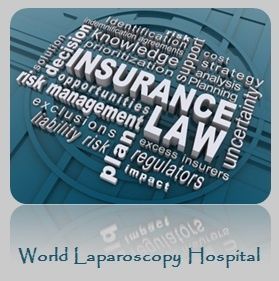 A patient approaching a laparoscopic surgeons expects hospital treatment with all the current knowledge and skill how the laparoscopic surgeons possesses to bring relief to his medical problem. Their bond takes the form of contract retaining the primary elements of tort. A health care provider owes certain duties to his patient and a breach of any of such duties provides cause of action for negligence against the doctor. The laparoscopic surgeons includes a duty of performing surgery to acquire prior informed consent from the patient before doing tests and therapeutic management. The expertise of the laparoscopic surgeons are covered under the provisions with the Consumer Protection Act, 1986 plus a patient can seek redressal of grievances through the Consumer Courts. Case laws are a crucial method to obtain law in adjudicating various issues of negligence arising away from treatment. Professional liability insurance (PLI) for doctor is essential nowadays for especially if the doctor is laparoscopic surgeon and gynecologists. It is also referred to as professional indemnity insurance (PII) but more commonly called errors & omissions (E&O). It is often a type of insurance that can help protect doctors and corporations from bearing the full cost of defending against a negligence claim created by patient, and damages awarded in that civil lawsuit against Doctor.
The Indemnity laparoscopic surgeons policy focuses on alleged failure to complete on the part of, financial loss brought on by, and error or omission within the service to the patient. These are generally potential causes for law suit that will not covered by a far more general liability insurance policy which addresses more direct kinds of harm. Professional liability sometimes now offers to the defense costs, including when court action actually is groundless. Coverage of indemnity insurance for laparoscopic surgeons doesn't include criminal prosecution, nor an array of potential liabilities under civil law that are not enumerated inside the policy guidelines, but which can be at the mercy of other designs of insurance. Professional insurance is essential for laparoscopic surgeons by law in most areas for certain sorts of professional practice especially for a surgeon practicing Minimal Access Surgery, and is also sometimes required under contract by other manufacturers that are the beneficiaries of the advice or service. Professional liability insurance will take on different forms and names depending on the profession. For instance, in mention of the medical professions method . malpractice insurance, while errors and omissions (E&O) insurance is employed by Engineers, consultants, brokers and lawyers. Other professions that commonly purchase professional liability insurance include accounting and financial services, construction and maintenance contractors, plumbers, etc.